Ministering as a 501(c)(3) non-profit to men and women in Christ-centered recovery.
The Way Homes provides a healthy drug and alcohol-free environment for individuals who have committed to a 12 step program with Jesus Christ as our higher power.
Those residing in the home are expected to live and encourage others to live scripturally.
"As for me and my house, we will serve the Lord."  Joshua 24:15
Interested in becoming a resident?
The Way Homes began in 2006 when founder Greg Anderson took a friend to a recovery home and saw the need for safe, comfortable, affordable, Christ-centered housing for those in recovery. He and his wife, Sheri, opened their first home in 2007 with 5 additional homes built to accommodate more residents. The houses are situated in Pasadena, close to shopping, employment, and beautiful Maryland parks, and have become a tight-knit community that houses up to 28 residents all working together to live life together, clean and sober.
Interested in becoming a resident?
"Every dollar invested in addiction treatment programs yields a savings of between $4 and $7 in reduced drug-related crime, criminal justice costs, and theft." (From the National Institute on Drug Abuse) While these statistics show the ways in which the community benefits from The Way Homes, our mission does so much more than simply reduce the impact on society.
It changes lives.
When someone has spent years suffering from addiction, they often have nowhere to turn. The Way Homes provides a safe place to rebuild and recover, surrounded by a community that encourages them in their sobriety and their faith.
The Way Homes transforms lives, but not just the lives of the residents, each transformation affects their family, their children, our community, and future generations.
"For I was hungry and you gave me something to eat, I was thirsty and you gave me something to drink, I was a stranger and you invited me in, I needed clothes and you clothed me, I was sick and you looked after me, I was in prison and you came to visit me...Truly I tell you, whatever you did for one of the least of these brothers and sisters of mine, you did for me."
(Matthew 25:35-36, 40)
Volunteer
Volunteer your time encouraging people in recovery and in their spiritual growth including Bible study.
Provide rides to meetings, medical appointments, shopping, or fun activities like the movies!
Help connect residents with job opportunities, job readiness skills, and preparation for interviews.
If you're interested in volunteering your time, contact us!
Sign up for prayer requests, event updates, and other exciting things happening at The Way Homes!
We will never sell, rent, or give away your email address and you can unsubscribe at any time.
Greg Anderson, Founder and President
Greg Anderson is the founder of The Way Homes, Inc. and is committed to Christ-Centered recovery. In addition to his ministry at The Way Homes, he owned Painting With Pride Inc., which was established in 1977 and sold upon his retirement in 2023. Greg's sobriety date is 01/02/2000. 
Marsha Briley
Jan Drayer
Leslie Drayer
Mark Joyner
Monisa Joyner
Dan Quasney
Scott Whaley
John Yesker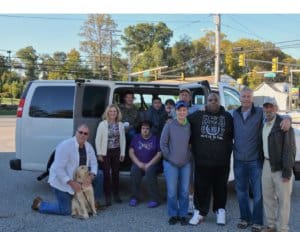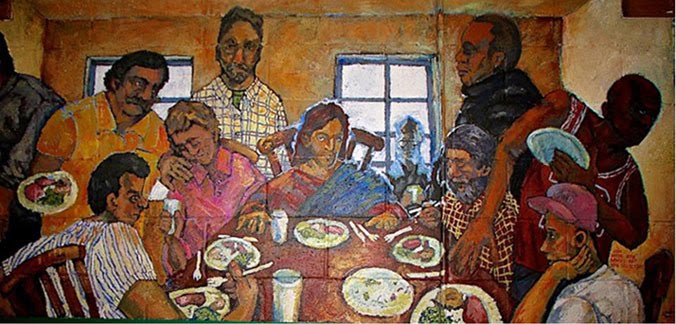 Leslie Drayer, Operations Director
Pastor Mark Joyner, Men's Ministry Leader
Linda Currier, Women's Ministry Leader
Pastor Jan Drayer, Campus Pastor
Jill Smith, Administrator
The Way Homes, Inc, is a non-profit 501(c)(3) organization. All donations are tax-deductible.