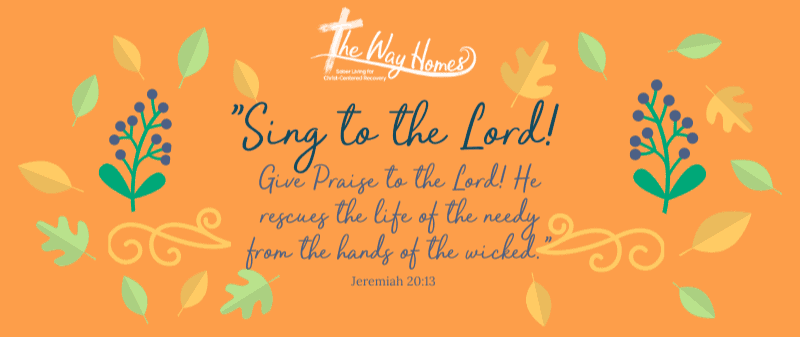 Give Thanks to the Lord! Updates from The Way Homes!
2020 has been a very unusual and eventful year for all of us.
For those of us in recovery, it has been especially difficult to have to hunker down in our homes and not be able to attend our regular Celebrate Recovery, AA and NA Meetings, or even church in person. The support, teaching, and fellowship we get from these groups is essential for walking out our recovery. We have had to figure out how to do Zoom meetings and in some cases search out the electronic equipment to be able to watch online services and meetings. Thanks go to Calvary Chapel of AAC who gave our homes several iPads and to Columbia Green MGT, LLC who gave us several laptops.
Because of the Covid 19 pandemic, we could not accept any new residents for several months in order to protect the current residents. We also lost both some men and women as they went out and used again as a coping mechanism. Even though our residential income was reduced significantly and our upkeep and bills remained steady, thanks to the Lord's provision and your generosity, we are still in the black.
I'm Grateful for you from: Tim D., one of The Way Homes Residents…
"Happy Fall to each and everyone. I am a grateful recovering alcoholic who is a Christ Follower currently living here at The Way Homes (TWH). I grew up in a Christian home being taught and seeing modeled by my parents to "Love God – Love People" (Luke 10:27). I am writing to say thank you to so many of you who are helping The Way Homes provide this Christ-Centered, safe, clean, structured, sober living environment that God is working through to change lives! The Way Homes promotes our Christian walk and our recovery as an action-centered way of living. If we change nothing, nothing changes. God will enable us to change "everything" if we trust in Him and steer away from our own "plan" (Proverbs 3:5-6).
The monies we pay weekly as residents here at TWH can only cover a portion of the expenses required to staff, pay for, insure, and maintain the facilities and programs here. It is only through the generous contributions of prayer, time, material resources, and finances, that The Way Homes can continue this ongoing ministry. As a resident may I encourage you to prayerfully consider how you can continue to, begin to, or provide a one-time gift to help further this important ministry as an outward sign of one way you are Loving God – Loving People."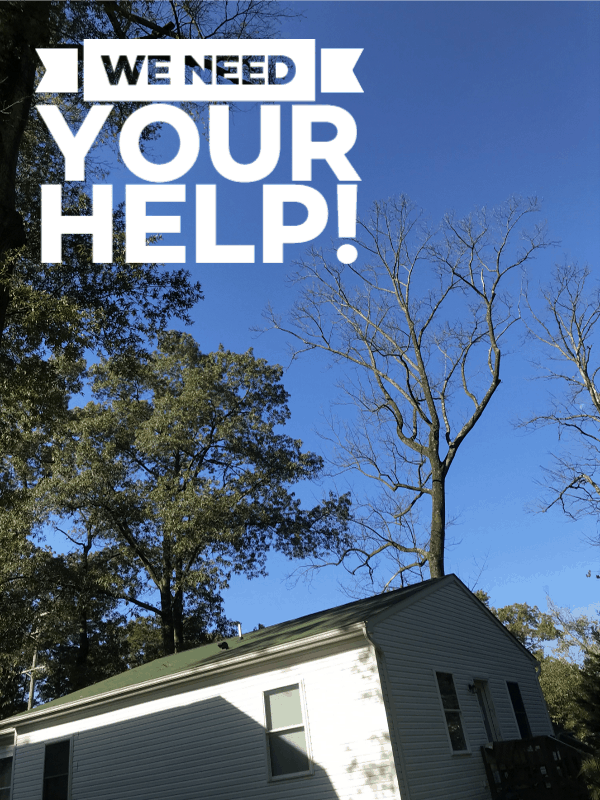 We need your help to pay $2,800 to remove this dead tree and the limbs off the other tree that are threatening to fall on one of our ladies' homes.