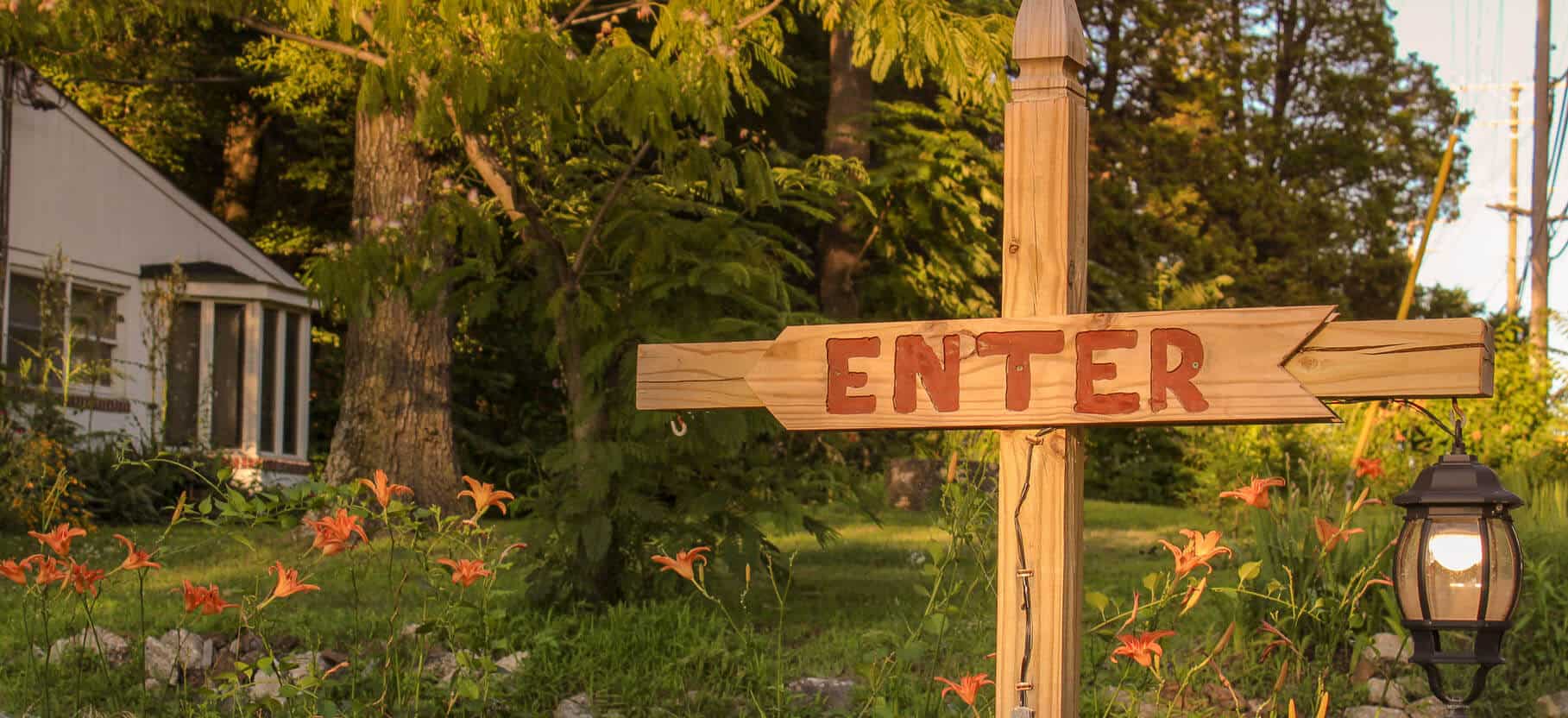 Around Pasadena: Christian sober-living 'village' expanding
Greg Anderson, founder of The Way Homes Ministry, and Leslie Drayer, ministry administrator, survey the progress being made on a new construction project at The Way Homes, in Pasadena on Aug. 4. (By Atalie Day Brown / Correspondent)
 Pasadena Christian sober-living 'village' seeks aid for expansion
Article featured in the Capital Gazette on August 10th, 2016.
When Greg Anderson opened his first Christian sober-living home in Pasadena in 2007 he had no plans for expansion.
In the years since, The Way Homes "village," as he calls it, has blossomed into a tight-knit community housing 30 residents. The six homes are located within feet of each other with six adjacent lots available for future growth.
He credits the expansion to his faith in Christ.
"How do you make that happen, even if you want it to happen," Anderson asked. "God."
The Way Homes Ministry provides a drug and alcohol-free environment for men and women who have committed to a 12-step program with Jesus Christ as their higher power. A few residents have gone through rehab or jail, some have been sober for years, while others never struggled with substance abuse.
"They must, above anything, be clean and sober," Anderson declared. "We're not a rehab house."
There is no time limit for residents at The Way Homes, some stayed for years.
"When you move in here, this becomes your home," he said. Each client has their own bedroom and shares a semi-private bathroom.
Residents are also required to attend one Celebrate Recovery meeting, one prayer and share meeting, and commit to two hours of community service – each week. In addition, they must pay a nominal weekly fee.
Even though residents pay to live at The Way Homes, it is not enough to cover all the expenses, Anderson said, which can include transportation, upkeep, and oversight. The ministry relies heavily on donations from individuals and multiple churches.
"We need funding in every area," he said. The ministry is always seeking volunteers to work to maintain and improve the grounds.
"We don't need ideas, we need workers," Anderson said.
There are three pastors who act as ministry leaders; they share 100 years of sobriety.
"They were addicts, now they're pastors and helping us with our ministry," Anderson said. A half-dozen more pastors provide additional support.
Ongoing expansion
A women's addition is being constructed onto an existing building. It is nearing completion and includes two bathrooms and four bedrooms, which will house four more women. The addition is scheduled for completion next month.
Behind the homes is a recently cleared area that will eventually become a memorial garden dedicated to people who have died from their battle with drugs and alcohol. The area is already being used by residents and the community as a sanctuary for prayer and reflection. In the future, Anderson hopes to install name plaques and benches which will be surrounded by plants and flowers.
Anderson's son, Nicholas John Anderson, died from a heroin overdose last year. To honor his son's life, he plans to name the memorial park after him.
"I thank God for his life," he said. However, additional funding is needed to complete the project.
Anderson acknowledges his son's struggles led him to his first Alcoholics Anonymous meeting in 1999. After participating in 12-step meetings, Anderson realized drinking had damaged his life. He made the decision to live alcohol-free in 2000 Since then, he has been devoted to helping others learn this way of life.
"If it wasn't for Nick, I wouldn't have gone through my first AA meeting," he said.
He was inspired to open a different type of sober-living facility in 2006 after driving someone to a recovery home that was not Christ-centered. Anderson, and his wife, Sheri, built and opened their first Christian sober home in 2007; their second home was constructed in November 2008. In June 2009, the couple built their third sober-living home.
Anderson does not collect a paycheck.
"We don't take a nickel," he said.
When the ministry is in need of money, he and his wife foot the bill. The homes have one paid full-time employee, Larry Shortt an on-site ministry overseer, who provides everything from transportation to maintenance, and one paid part-time employee.
Every Thursday from 8 to 9:30 a.m., The Way Homes Ministry, 3606 Mountain Road, hosts a prayer and share meeting. The meeting starts with worship music. Next, participants introduce themselves and share a little about their lives. Then, testimonies or scripture are shared, along with a topic for discussion. Finally, Anderson takes prayer requests and the group prays together.
Last week, Anderson shared with the group that he has many things weighing on his mind. Despite being concerned about his business, called Painting with Pride, his mother's illness, or how to pay the bills for the new addition, Anderson says he meditates on Philippians 4:4, which reminds him not to worry.
"We don't have to be afraid, we don't have to be scared," he told the group, "all we have to do is finish well."